After what seems like the world's longest Winter I can officially say that it is starting to feel like Summers finally on its way. There are so many things about Summer that I love. The tan lines, salty hair and lots of rosé with friends at the beach. However, let's talk real here for a second. Summer for me also means I am in the busiest part of my year. With my busy wedding season, Christmas planning beginning and lots of work to get through Summer time starts to feel rather stressful.
One thing I have found that helps me de-stress (especially since becoming a mother) is the importance of 'me time'. Now as much as I would love a day at the spa for 'me time' that just isn't possible but the simplicity of a beautiful bath at the end of the week is my special time. Now this isn't just a bath but this is an hour where I invest into myself by treating myself to all the things I love.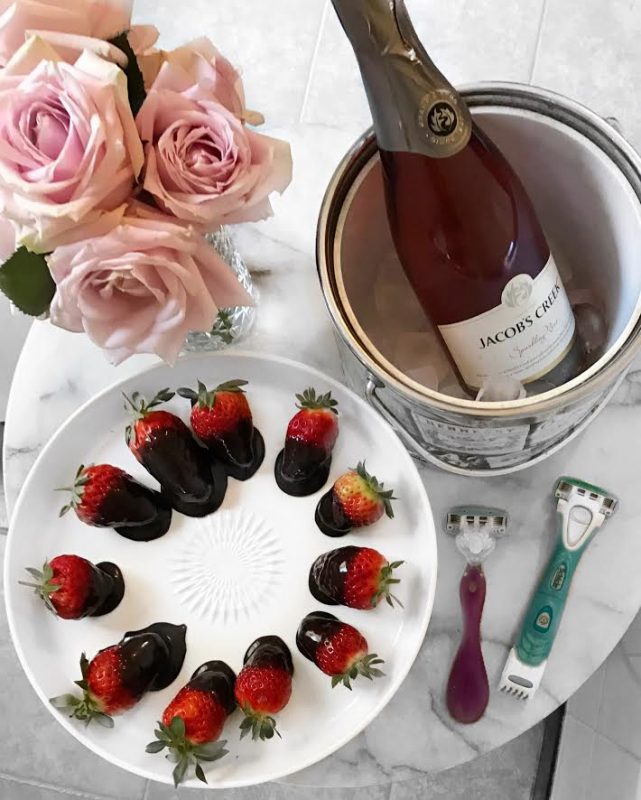 Firstly there must always be snacks. Since Summer is on its way so is yummy Summer fruit so chocolate coated strawberries are the perfect treat. If it has been a really rough week forget the strawberries and just eat chocolate.
Second is a glass of something cold and bubbly. I am currently loving the Jacobs Creek Sparkling Rosé. It is fresh and crisp and a little more dry which I love. One glass of this tipple and that to-do list will start to drift away.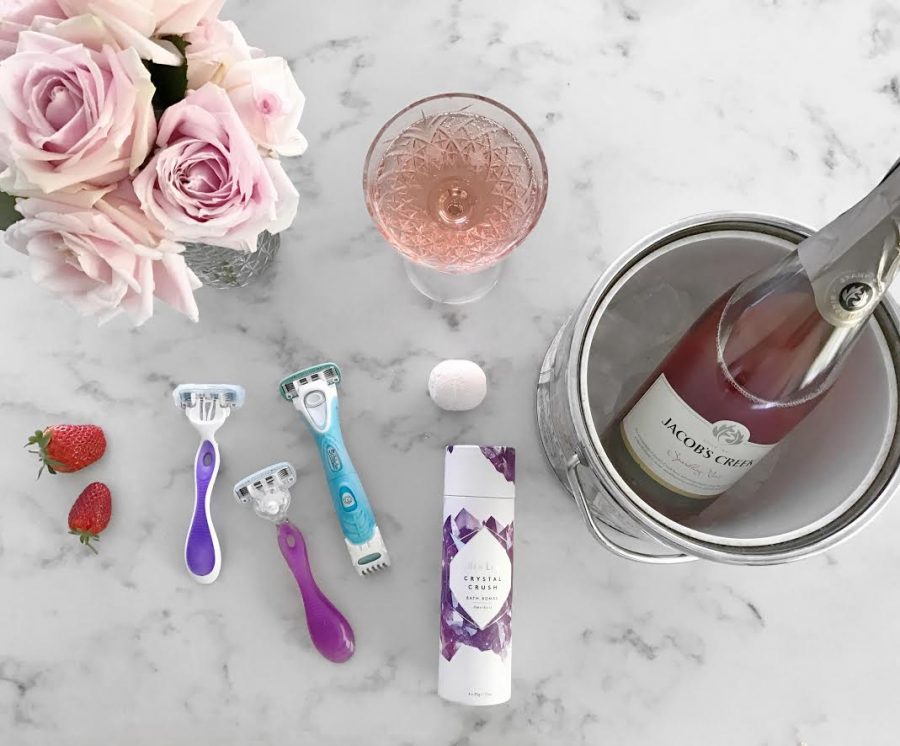 I always light my Ecoya candle. I am loving the Guava and Lychee at the moment.
To make your bath really special I love to add a bath bomb. My two favourites are the Linden Leaves Crystal Crush Bath Bombs in Amethyst. No bath bomb smells better than this one. I find the fragrance really relaxing. I also love the Lush bath bomb Intergalactic. I find this bath bomb to be really soothing on my skin.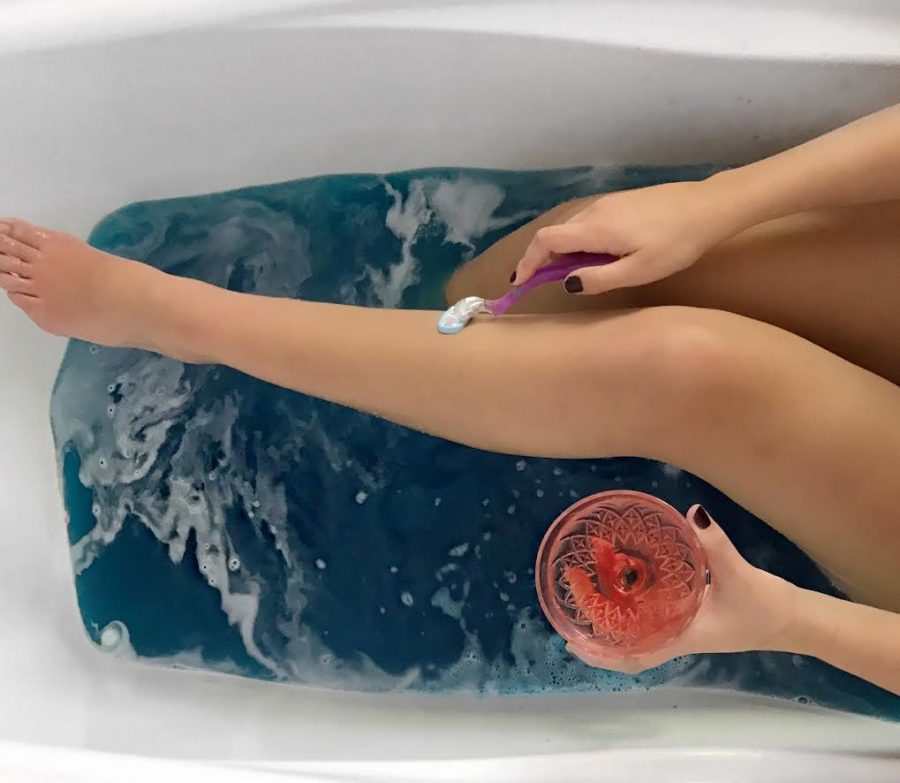 While I have a hair mask in I always shave my legs. It is amazing how just a simple thing like shaving your legs makes you feel so much more confident. If I know I am going to have my legs out I love using the Schick Hydro Silk. The Schick Hydro Silk is clinically proven to provide long lasting moisturisation! The Schick Hydro Silk Razor features water-activated Hydra Renew Serum formulated with shea butter– it's unique to Schick and is the secret to the 2 hours of moisturising you get after shaving. I never get razor burn and my legs are left feeling soft, hydrated and ready to take on any Summer bbq or beach day. I don't have time to deal with razors that cut my skin and miss patches. The Schick razors make my pins Summer ready every time.
The summer time can be crazy busy but something as simple as running a bath, lighting a candle and shaving your legs can make you feel ready to take on the world. Thanks Schick for making this Summer essentials post possible.
If you want to be in to win an amazing giveaway of 1x Schick Women's Pack (includes premium candle, towel and robe with Schick product bundle, valued at $150) comment below and tell me why you need a bit of 'me time'.
Happy #beyondsmooth Summer lovelies! xx